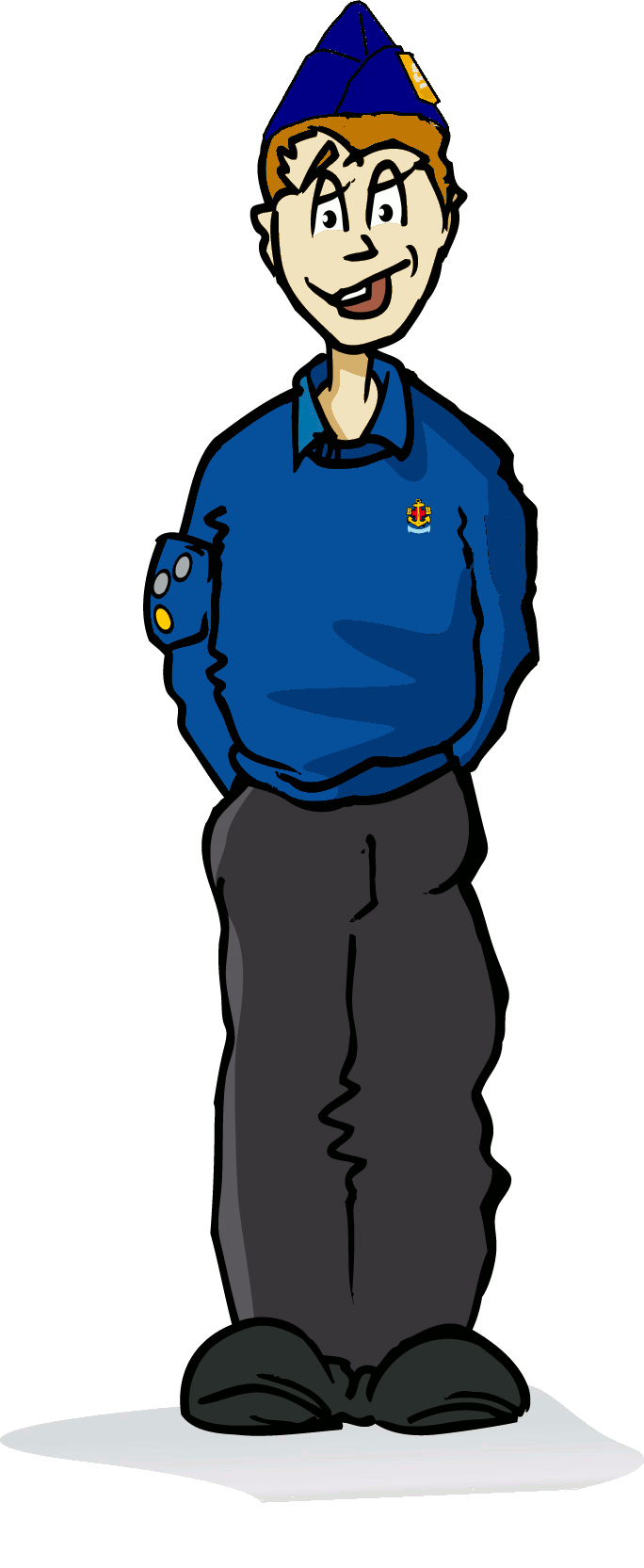 This is the middle section of our Company family, catering for Boys in Primary 4, 5 & 6 (8-11 years old).  We wear a uniform consisting of a Blue BB polosihrt - with a Blue Sweatshirt and Cap with yellow badge for formal activities. 
We meet with the Anchor Boys - we have games, stories and crafts, and we also learn about the Bible - and we do basic marching, and follow the "juniors" programme. The "juniors" programme helps us to learn useful skills while still having fun. We get Badges to wear on our arm. We also take part in some competitions and activities with other Companies, organised by the Battalion.
Mrs Edwards is our Officer in Charge, and along with some other officers, she keeps us busy with lots of fun activities. Some of the Senior Boys help too, and we enjoy learning things from them.
We meet in the Church Centre on Mondays from 6:30pm 'til 8:00pm. If you are interested - please come down and see us. We love to welcome new members!